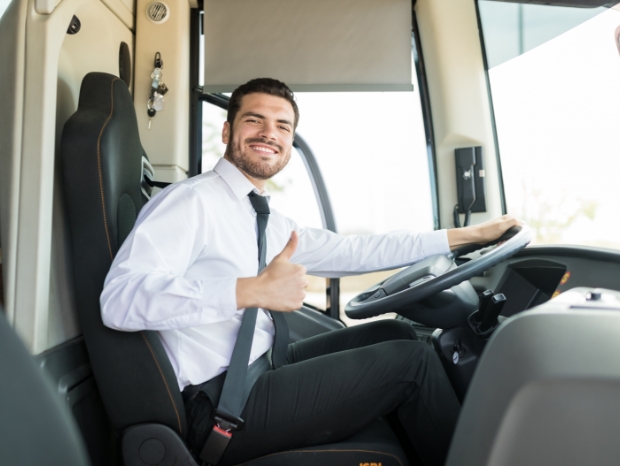 Our company was established in 1990. Our registered office is in Lubcza in the Małopolska Province, but we operate all over the country. We were one of the first companies on the Polish market specialising in importing coaches and buses from abroad. For over 20 years of our activity, we have gained our reputation as a reliable business partner who always delivers on time. That's the reason why we sell several hundred buses every year. Our customers appreciate our services and are happy to recommend us to others.
We import coaches from various EU countries, mainly from France and Germany. We bring to the Polish market coaches of recognized brands, such as: SETRA, MERCEDES-BENZ, NEOPLAN, MAN and SCANIA. We guarantee a good state of repair of the coaches and buses on offer. By cooperating with our company you risk nothing. The vehicles imported by us are in working order and meet all safety standards. Both the biggest national carriers as well as new entrepreneurs avail themselves of our services. We provide flexible terms of cooperation and competitive prices to each and every customer.
Our company operates comprehensively. Not only do we import used coaches from abroad, but we also offer comprehensive coach services: panel beating, upholstery and varnishing. Our experienced and qualified staff will carry out the necessary maintenance work. On request, we can change the number of seats, install electronic equipment, wrap car window film or additionally equip the vehicle. Our offer includes such interior fittings as: tables, nets, footrests, safety belts and hammers, handles and car perfume. We also deal with bus upholstery. If you want the interior of your coach to look exceptional, it is worth using our services. We offer a wide selection of durable materials.
With our help, buying a vehicle will be a stress-free and pleasant experience. We prepare a set of documents for registration (translation of the certificate of registration, MOT inspection), and we help to obtain necessary certificates. With us, you will quickly complete all formalities. We accept all vehicles as a trade-in. Thanks to our cooperation with leasing companies, we can offer attractive financing terms and conditions for vehicle purchase.