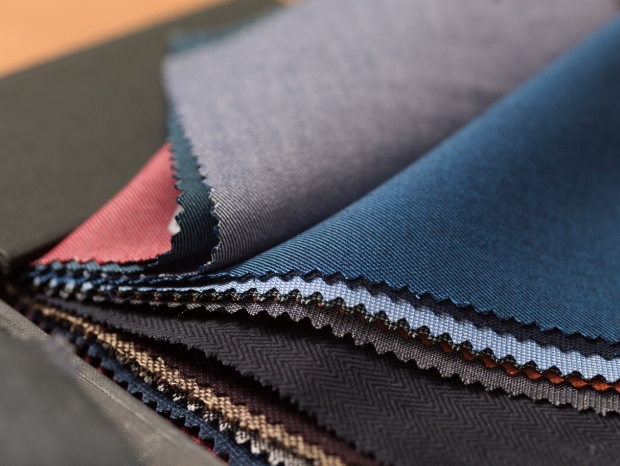 Erika is more than just a bus vendor. We also provide other services, including those related directly to the equipment of passenger transport vehicles. Upholstering of buses is our speciality. We also make custom-made covers, curtains and headrests. That is why you can buy from us a second-hand bus with a refreshed interior, tailored to your needs. Our highly qualified team of employees, extensive stock of machine tools and unrivalled experience in upholstery work allow us to fulfil both small and large orders in a reliable and timely manner.
Coach interior decoration on request
For each customer, we can deliver interior decoration tailored to their expectations because we can choose from a wide selection of available upholstery materials and carpets. These include:
PVC materials,

velours,

materials for headliners, sides and safety dividers,

curtains of any type, fitted carpets and tunnel boots.
We offer a wide range of upholstery fabrics - many patterns and colours allow to create an original design. Moreover, apart from standard fabrics, we also offer artificial and natural leather for upholstery.
Bus upholstery - why choose us?
First and foremost, because having over 20 years of experience in the industry, we know the needs of investors, bus drivers and passengers and we know how to meet them. Moreover:
we only use high quality, robust materials,

we employ upholsterers with experience in bus upholstery,

we work comprehensively - you can order upholstery for all your upholstered items from us.
Additional services
And that is not all. To meet the expectations of our customers, we also provide additional services:
bus wrapping,

hemming of steering wheels,

window tinting,

washing of coach upholstery.
Upholstering of buses - why choose us?
As bus upholstery specialists, we do our best to ensure that the materials used are of the top quality. We select special materials that are perfect for the conditions and requirements of the transport sector. The fabrics used meet all requirements. For upholstering buses, we use elements resistant to abrasion, tearing and other mechanical damage. Such upholstery materials are also more durable - discolouration is less frequent, thanks to which our service meets the expectations of our clients who require excellent quality and aesthetic looks.
The materials used by our crew not only look great, but also meet all safety and hygiene standards. We know from experience that professionally done upholstering of buses increases the standard and improves the comfort of the journey. Passengers often appreciate the excellent conditions of their travel. Please contact us!
Accessories for buses and coaches
To meet the expectations of our customers, we sell parts and accessories for buses, coaches and other vehicles. With us, you can find everything you need for the interior of modern buses. Thanks to our extensive knowledge and understanding of the automotive industry, we are able to ensure the appropriate quality of all products. Our offer includes, but is not limited to: seats, seat covers, upholstery for seats, spare parts and other products in various colour variants