Minibuses/passenger vans for sale from Germany - imported vehicles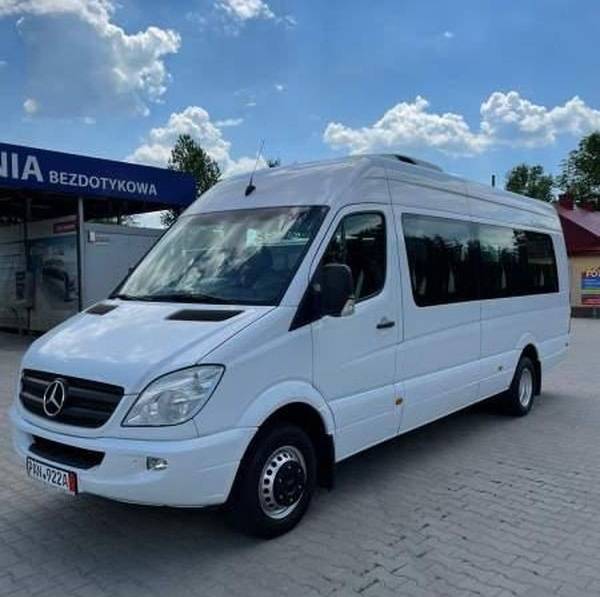 We offer used minibuses and passenger vans for sale from Germany. Before we import vehicles, we select them meticulously. We offer our customers only vehicles of renowned brands (Volkswagen, Mercedes, Iveco) in very good technical and visual condition. Reliable descriptions of the passenger buses and minibuses we sell as well as their detailed photographic documentation give our customers assurance that they buy a vehicle that meets all their expectations. We focus not only on minibuses, but we also offer used buses for sale. These are vehicles equipped with many seats. They can be used for comfortable long distance travel. Please, look through our offer of different types of used buses and minibuses/passenger buses for sale from Germany.
If you are planning to buy a minibus, a passenger vehicle from abroad is worth considering. Not without a reason, many people thinking of the purchase of a used vehicle focus their attention on cars imported from Germany. Buses imported from our western neighbours are of proven quality, show reliability of every detail, as well as high comfort of driving for both a driver and passengers. By buying a bus from Germany you can be sure that the price-quality ratio is very good. This is why many customers make this choice.
Used minibuses - high quality and good price
Buses for sale from Germany are very popular. However, importing such a vehicle from abroad is not an easy task. When undertaking this task, you need to remember about many important things. First, you have to keep in mind to add the excise duty and the cost of translation to the price of the bus. But that's not all. As experienced sellers of buses from Germany, we know that sellers often offer vehicles with hidden defects, accident vehicles or vehicles with rolled back odometers.
Although there are plenty of offers, and many of them seem to be very reasonable, the reality can be less optimistic. Thus it's a good idea to make use of a specialist to strike a safe and good deal. Erika offers passenger vans and minibuses with a verified track record and after a thorough assessment of their technical condition. Additionally, we take care of all the documentation formalities in Germany on your behalf. Learn about available vehicle models.
Passenger vans and minibuses for sale from Germany - a solution for every occasion
Investing in passenger vans and minibuses for sale from Germany is a very versatile solution that is not only used by the transport industry, but also by owners of moving companies. Typical minibuses can accommodate up to 9 people - the seats are fully adjustable and extendable, so that even a very long journey is still comfortable for the passengers. Another advantage of such vehicles is the spacious luggage compartment, where even the largest bags or luggage can be safely stored. The practicality of these vehicles is the reason why these reliable minibuses for sale from Germany are more and more often chosen for passenger transport.
As these vehicles can be used for carrying large equipment and cargo, they are the preferred choice for courier and moving companies whose owners look for vehicles from Germany. It's the perfect value for money! Take a look at our current offers.