Touring coaches for sale - a safe purchase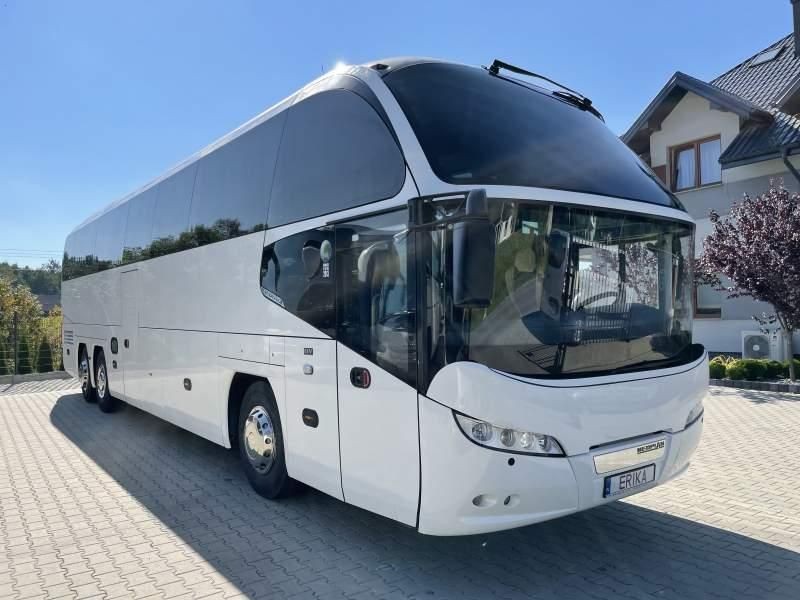 We are in the business of importing used tour buses from abroad. Vehicles offered by us have been tested on roads by numerous companies providing passenger transport services for both short and long distances. To meet the expectations of all customers, we offer intercity coaches as well as models adapted for international journeys. We apply honesty and professionalism to selling our tour buses, and thus we offer coaches of renowned and respected brands, including Setra, Volvo and Neoplan. If you are interested in buying a smaller vehicle, we also offer high class minibuses for sale from Germany. All of the proposed tour buses and minibuses provide passengers with high comfort of travel and are economical in use (this is also due to generally available spare parts).
Sale of touring coaches from Germany
The purchase of a used tour bus is undoubtedly highly recommended for companies starting their business in the tourist industry or taking their first steps in the passenger transport services sector. It is also an excellent solution for non-profit institutions, educational establishments or social organisations. In each case, the reason is the same - a used touring coach is simply much cheaper than a new one.
Tour buses imported from abroad are very popular mainly because of their attractive price. However, when importing such a vehicle, you have to be aware of many important things. When buying a vehicle from abroad yourself, you need to be extremely cautious and you have to have knowledge about technical aspects of the vehicle to avoid striking a bad deal. Customers using Erika's services can be sure that they are buying a used tour bus in a very good technical condition, already registered in Poland, with complete documentation.
Where to find touring coaches for sale?
On the Internet you can find hundreds of advertisements offering tour buses for sale. Deciding on a particular vehicle on your own is very difficult, and that is why it is better to trust our experience. We carefully select all the offers so that you can find the one tailored to your needs. Checking the quality of tour buses for sale is a demanding task, which is why we take the time to meticulously analyse each model.
Investing in used tour buses doesn't have to mean giving up state-of-the-art amenities. Our vehicles provide a comfortable ride, so you don't have to worry about the comfort of your passengers. We know that customer satisfaction is most important in the transport industry. Choosing us, you may rest assured that your fleet will be perfectly equipped, efficient and, above all, extremely effective. Even on long journeys!